Pinboard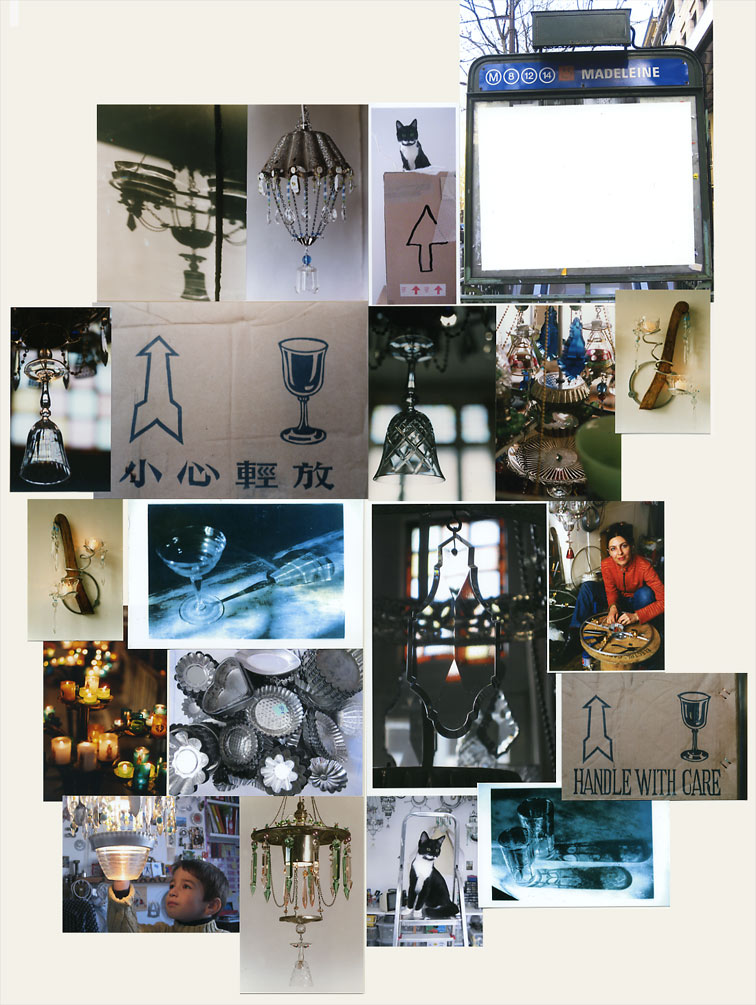 I would like to thank everyone who has helped me to carry on doing what I love and realise some chandelier dreams:
So first and foremost that's all my customers,
All the magazines and organisations that have featured my work,
James Garner, Oliver Heath, Gloria Carlos
My mum for her passionate scouring of charity shops and anyone else I 'infected' who put useful bric-a-brac my way,
David Szeto in Paris and Brussels for putting me up on my flea market trips and tolerating my bags of junk,
Lucy Casson and the late great Stockwell Studios,
In the U.S: Ruth King at Pilchuck Glass School, Nanda Soderberg, Russ Morgan in Seattle,
Shuhei & Naoko Kondo @ Found formerly in Tokyo, now in Okayama for bringing my work to Japan.
I'd like to honour the lifelong love, support and friendship of my brother Toby and my oldest friend Araba Mercer who are sadly no longer with us. Any success I now have I share with The Paul D'Auria Cancer Support Centre in their memory, see Profile: A Word on Charity.
UPCOMING EVENTS
Autumn Winter 2020
work for sale at the following;
Townhouse Spitalfields, 5 Fournier Street, London, E1 6QE
Limekiln Gallery, Commercial Rd, Calstock, Cornwall PL18 9QT
And from me
Studio visits are currently unavailable due to Covid virus
I take orders and queries by e-mail
info@madeleineboulesteix.co.uk
Available Work
E-mail me for info on currently available stock, I will send you a link to photos, info and prices
More photos etc on my instagram account
madeleine_boulesteix
More news and trivialities on my blog:
Blogesteix